MinkyShop Terms & Conditions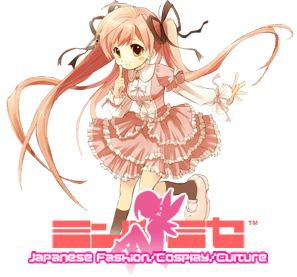 Welcome to the boring small print bit! Please take a moment to read our Terms & Conditions of use in relation to Minkyshop.com
MinkyShop reserves the right to alter the terms that govern the use of our Site. Use of the Site by a third party following any changes or alterations that may have been made constitutes an agreement by the visitor to follow and be bound by the terms of those changes. We reserve the right to change, move or delete portions of, or add to the Site at any time.
MinkyShop's Role
MinkyShop acts as a dealer of the goods available for sale at the website MinkyShop.com. We act as the agent between you, the customer, and the manufacturers of products found within the Site.
MinkyShop stock is primarily based in China, where many of the products available for sale within the Site (but not all) are sourced. Some products may also be sourced from Japan, the United Kingdom and any other countries.
In most (but not necessarily all) cases, products will ship from China directly to the locations offered within the Site, and as specified by you, the customer, enabling speed of service and practical costing.
Site Contents
Any illustrations or images borrowed from sources outside of MinkyShop.com are under the respective copyright of their original owners. Apart from this, all materials, including images, illustrations, designs, icons, photographs, video clips, any written words, original phrases and slogans, and any other materials that appear as part of this Site (collectively, the Contents) are copyrights, trademarks, trade dress and/or other intellectual properties owned, controlled or licensed by MinkyShop & the original product manufacturer collectively, and its subsidiaries and/or affiliates (MinkyShop). The Site as a whole is protected by copyright and trade dress, all worldwide rights, titles and interests in and to which are owned by MinkyShop. Any contents of our Site published on any other website without MinkyShop's authorisation is strictly prohibited. You may not reproduce, publish, transmit, distribute, display, modify, create derivative works from, sell or participate in any sale of, or exploit in any way, in whole or in part, any of the Contents, or the Site.
Disclaimer
This Site and all contents therein are provided on an as is basis without warranties of any kind, either express of implied, including without limitation warranties of title or implied warranties of merchantability or fitness for a particular purpose. You acknowledge, by your use of the site, that your use of the site is at your sole risk, that you assume full responsibility for all costs associated with all necessary servicing or repairs of any equipment you use in connection with your use of our site, and that MinkyShop shall not be liable for any damages of any kind related to your use of this site.
In addition, MinkyShop takes no responsibility for delays, order cancellations, stock shortages, or any loss or errors made by postal services carrying products purchased within our Site. In all instances we will do our utmost to resolve any transit issues relating to our products, however, we are under no obligation to offer re-imbursement or replacement of items purchased within the Site lost in carriage. MinkyShop will offer replacement goods and refunds entirely at their discretion, and are not bound by any external law and/or warranties to do so.
Although we make every effort to display clear, detailed images and descriptions of the products available within the Site, please be aware that colour, tone and hue of images can vary between monitors. Because of these variances, MinkyShop can in no way guarantee that the product will be identical to the finest detail compared to the images displayed on your monitor.
MinkyShop agree to offer full or part refunds and/or replacements of goods entirely at our discretion. We are not under obligation to provide refunds or replacements of any kind, however we will attempt to do so under the following circumstances: Incorrect item provided on delivery, items found to be significantly damaged on delivery (but not in transit), items deemed unsatisfactory by the customer and returned at customer expense.
We do not offer re-imbursement for any shipping expenses incurred by returned goods unless in exceptional circumstances and at MinkyShop's sole discretion.
Shipping costs of any returned goods are at the customer's expense.
We do not offer refunds or replacements for tailor made clothing or made-to-order footwear once completed. We offer a robust system of communication to try to ensure measurements for tailor-made clothing provided by the customer are correct and agree to follow customer instructions, but take no responsibility for the submission of incorrect measurements by the customer then resulting in inaccurate fitting of the product.
Inaccuracy Disclaimer
From time to time there may be information on MinkyShop that contains typographical errors, inaccuracies, or omissions that may relate to product descriptions, pricing, and availability. We reserve the right to correct any errors, inaccuracies or omissions and to change or update information at any time without prior notice (including after you have submitted your order). We apologize for any inconvenience this may cause you.
Indemnification
You agree to defend, indemnify and hold MinkyShop harmless from and against any and all claims, damages, costs and expenses, including any and all attorney fees, arising from or related to your use of the Site.
Termination
This Agreement is effective unless and until terminated by either you or MinkyShop. You may terminate this Agreement at any time. MinkyShop also may terminate this Agreement at any time and may do so immediately without notice, and accordingly deny you access to the Site, if in MinkyShop's sole discretion you fail to comply with any term or provision of this Agreement. Upon any termination of this Agreement by either you or MinkyShop, you must promptly destroy all materials downloaded or otherwise obtained from this Site, as well as all copies of such materials, whether made under the terms of this Agreement or otherwise.
Business Address
66 Brighton Belle, 2 Stroudley Road, Brighton BN1 4ZD, United Kingdom